Welcome to PortWeather!

A Project Sponsored By the Port Washington Education Foundation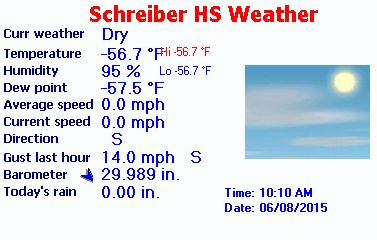 Welcome to Portweather.net. The Weather Station was installed in September 2007. Data generated from the weather station will be used in Schreiber's Earth Science classes as well as Weber Middle School's science courses.
Click on the links above to obtain up to the minute forecasts, satellite and radar images, as well as local tide information. Our thanks to the PWEF for sponsoring the hardware and software needed to make this site work!
Weather Station software by WeatherDisplay (version 10.37R)

Web design software by Adobe Dreamweaver

Menus and image rotators created using ProjectSeven Dreamweaver extensions